My nose was glued to the window many nights in winter time. Monitoring the street light to see if was snowing.
Snowy days meant an unexpected off day. Very valuable especially when there was an exam or some other major event scheduled.
I always felt bad for my kids that they will never experience snow day school closure. It never snows in LA.
Until today, December 15th 2015.
At 7:10 AM our land line, my mobile and my husband mobile all rang at the same time. My husband picked up the phone. I saw how his face changed. To my inquiring look, he said that the robocall from school said that our daughter's school is closed. It is a sunny weather out there . Although the unusual 49 degrees is colder than normal in LA but no reason for school closure.
We turned on the TV to hear LAUSD superintendent Ramon Cortines speaking. He mentioned that he has received a credible digital threat to several LAUSD schools at 5 AM. Considering recent events at San Bernardino located 1.5 hr drive from LA, and Paris shootings, he had made a decision to close down 900 schools across LA county. 640,000 students staying home. He mentioned that FBI is involved and this threat is more viable than all threats they normally get which is happening a lot.
LAUSD has surely many shortcomings but the way they notified us and many parents within 2 hours of receiving that threat was impressive. Making a decision for a whole county is a lot of pressure and I respect Ramon Cortines and police force coming together early in the AM to make this decision.
What concerns me is not that the schools were closed today and the $ amount that LAUSD and LA in general are losing by this disruption.I am thankful to Mr. Cortines for his decision. Grateful that kids are safe. My concern is that how to keep peace of mind moving forward. Distinction between caution and fear.
Being cautious is essential but how can we avoid letting fear cripple us? For example, My daughter's school is always so open and inviting. Kids performances for Holiday season or other shows are well-received by the community around school.Not everyone in auditorium is a school parent. Dropping my kid off at 7:30 AM at times, I know that the school gates are open and not all are monitored at drop off times. The malicious person can sneak in and drop that bomb backpack anywhere.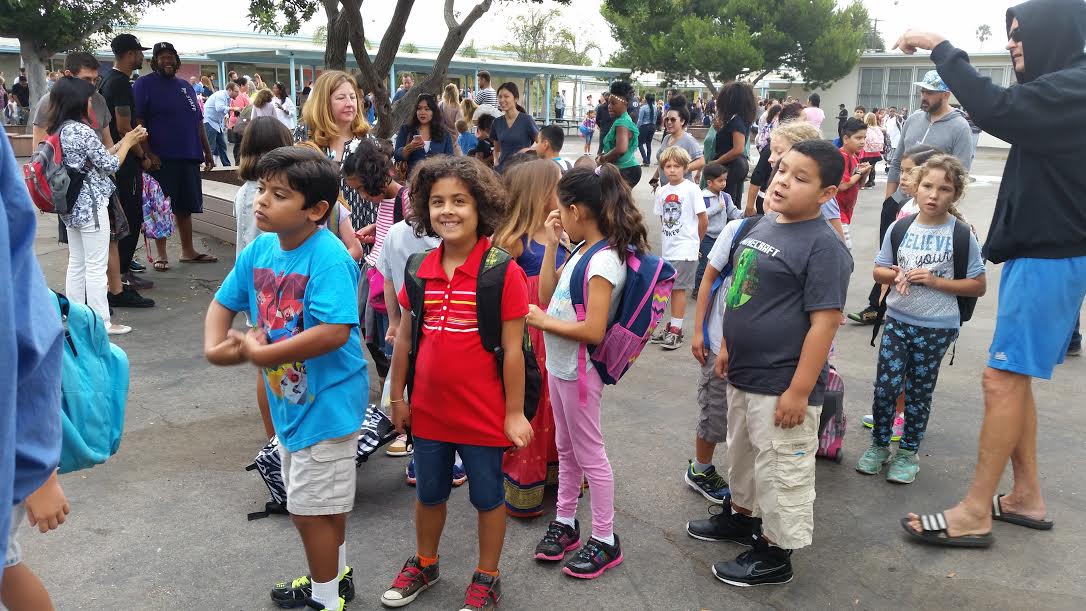 Since the model is not fear based, the measures are not built on fear. They are built on nurturing the community and trusting that people coming to campus has a legitimate reason in mind or at least mean no harm. How much of peace of mind will one have with this model?
I came to this country seeking that peace of mind and openness without fear. My prayer is to be able to experience the same trust and openness I came after. Fear Based lives and beliefs are what I escaped from.
"Please do not let the fear ruin our lives. Do not let the sick minds impose their agendas on our lives and change our way of life. We believe in openness and not letting fear overshadow caution. As hard as it might be."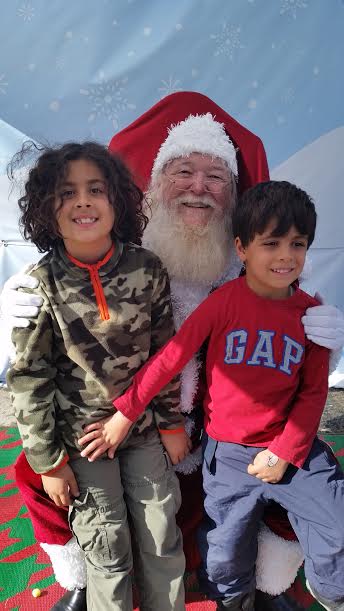 These words are from our letter to Santa this Christmas. A letter we revised with my kids today. The original version contained asking for Skylander toys and books and we added these words on top of it. When my daughter; Ava, woke up today and I told her that there is no school, she cried. With tears rolling down her cheeks, she told me that she loves her school. We then decided to pray for our school and friends' safety and put this on our Santa wish list.
And then I remembered, back home, as the snow melted, the birds would start chirping, the kids would play with the snow, and the school would re-open the next day
Here, I will do everything possible to melt that fear away, and take our lives back to normal. What the terrorist, crazy people, and maybe in this case, hoax masters, try to instill in our lives, is fear, uncertainty, hence tarnishing our freedom and happiness. Not only me, but my community, will not let them do this to us and our families.
The next day, on the way to school, birds are chirping, kids are playing on the way with their festive Christmas outfits for the winter show, and life is back to normal. Seeing the kids dance with excitement in their eyes, I know that yesterday is gone. Fear is defeated.